Jericho's House was a building located on a mountain in the realm of Mianite that was home to Tucker.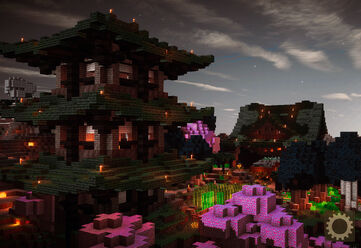 Tucker chose his house location on his first day and built a small house out of acacia wood. It was pranked by
Tom
on his sixth day and moved to the north star. He rebuilt the house later out of spruce wood and quartz, and added a pool and a bedroom.
Tucker
later moved out of this house due to
Tom
going rogue and moved into The Fortress built into the mountain with
Sonja
. Later on in the season, they paid
The Wizards
to build them a house. They turned the Fortress into a massive base. To make way for the base,
Tucker
blew up his house. The location was turned into a swimming pool.